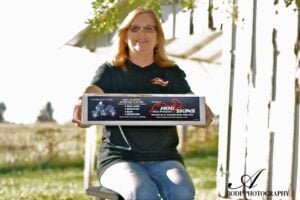 ABOUT US
Over the years of riding our Harley to major bike rallies like Sturgis, Daytona Beach Bike
Week and Biketoberfest, Myrtle Beach, Panama City Thunder Beach, and the R.O.T Rally in Austin Texas, along with everyday riding through out the midwest,  we always hated the rock chips and damage to our paint and clear coat caused from road debris… not to mention having to wipe bugs off the bike at the end of each ride.
Even though we all know that Harley Davidson has great paint, we knew there had to be something better than liquid protection products that do not protect the paint against rock chips and scuffs.
In the spring of 2011 several local riders took their bikes to a local company to have a vinyl wrap done. This was a costly $440.00 mistake per bike that they were unhappy with.
This is how Hog Skins came about… when one of these riders focused on creating a real paint protection product that any Harley owner or Harley Davidson shop could apply and immediately look and perform great. Yes, there were some other kits available on the internet and a saddle bag protection kit the Harley Davidson stores already sold. But these products needed to be professionally installed and were impossible to apply yourself.
The goal of Hog Skins Paint Protection was to create and design the 1st ever and the only real do it yourself paint protection product; when you apply to your bike from the front faring back to the saddle bags, it would be instantly crystal clear and would protect your bike permanently or could be applied temporary and also would be 100% safe to your bike. Knowing that paint protection has been used in the automobile industry with proven results for over 30 years, why not introduce a product for the Harley enthusiast. Hog Skins is that proven product to protect your paint and keep it looking new. 
The same group of Harley owners that had the expensive mistake we mentioned, have ridden up to 30,000 miles per bike with Hog Skins and proven that Hog Skins is a real do it yourself paint protection product that really works awesome!
We have had customers tell us how Hog Skins has saved their paint from rocks hitting their Tri Glide near fender, from scrapes across the top of their saddle bag or even something that gets knocked off the shelf in the garage and hitting the front fairing. 
Our commitment to you is this:  that if you take a few minutes to read our step by step directions and watch the application DVD, then you and anyone else can apply Hog Skins.
Hog Skins was developed after months of designing, testing and retesting to make sure the product met it's goal. My hope is that you will find Hogs Skins as great as we do!
Thanks from everyone at Hog Skins.